Most of us rely on being able to drive so we can get to work, grocery shop, pick up children from school or daycare, and get somewhere in a hurry when there is an emergency. Getting one traffic ticket is unlikely to interfere with your right to drive.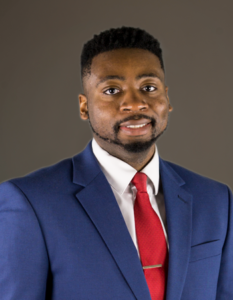 However, receiving multiple citations, or tickets, can have lasting effects on your freedom to get behind the wheel, especially if you are a commercial driver. Penalties for traffic violations can affect a driver's record for years. A driver who accumulates too many tickets can face license suspension. There are other consequences, too. Insurance premiums will go up and a driver can face steep fines. Drivers of commercial vehicles face particularly serious repercussions if they are cited for traffic violations, including losing their Commercial Driver's License (CDL). The impact can be a delay in the ability to earn a living or the need to find a job in a different field.
Here's how it works: The Pennsylvania Department of Transportation (PennDOT) uses a point system to track drivers' behavior on the road. When police issue a traffic citation or a traffic camera records a violation resulting in a ticket, between two to five points are added to your PennDOT record. In most cases, only three points are subtracted each year. It can take several years to clear a record, and there are additional rules for drivers under the age of 18.
License Suspensions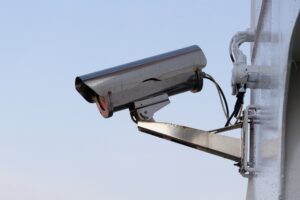 Under the state Vehicle Code. PennDOT can order a license suspension for a driver who accumulates points or commits certain traffic offenses. A suspension notice is issued in writing and a driver has 30 days to respond. [A failure to respond within 30 days will result in losing the right to contest the suspension.] Legal representation may be advised following this notice as the driver will have to attend a hearing where a hearing examiner will review the driver's record. Then, a determination will be made on whether to suspend the license and for how long. An appeal of a PennDOT suspension must be filed in the Court of Common Pleas.
Vehicle Code violations and points
These are some of the Pennsylvania Vehicle Code violations and points given for a violation:
Violation of restriction on driver's license – such as failing to wear required glasses – 2 points
Failure to obey authorized persons directing traffic – 2 points
Obedience to traffic control devices warning of hazardous conditions – 2 points
Failure to stop for a red light – 3 points
Failure to stop for a flashing red light 3 points
Improper passing, overtaken driver to maintain speed; passing driver to pull in at safe distance – 3 points
Improper passing on the right – 3 points
Improper passing on the left, clear distance ahead – 3 points
Improper passing at a railroad crossing or intersection – 3 points
Improper passing in a no-passing zone – 3 points
Following too closely – 3 points
Failure to yield to oncoming driver when making left turn – 3 points
Failure to stop for stop sign – 3 points
Improper turning around – illegal U-turns – 3 points
Failure to stop at railroad crossings – 4 points
Failure to stop for school bus with flashing red lights – 5 points and 60-day suspension
Exceeding maximum speed – 2 to 5 points
Failure to yield to pedestrian in crosswalk – 2 points
Failure to yield to blind pedestrians – 3 points
Careless driving – 3 points
Leaving scene of accident involving property damage only – 4 points

A driver's license is at risk with multiple citations.