Two law clerks have joined the Abom & Kutulakis firm for the summer of 2021.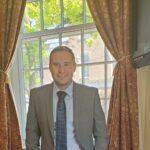 Hunter Merideth, a rising third year at Duquesne University School of Law, is a resident of Shippensburg and completed his undergraduate degree at Shippensburg University.
While attending school, Merideth served an elected term on the Shippensburg Area School Board.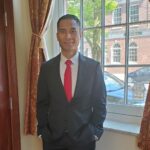 Californian Dennis Scoggin is a rising second year law student at Penn State Dickinson Law in Carlisle, where he is treasurer of the student bar association.
Scoggin earned his undergraduate degree from Campbell University following his service in the U.S. Marine Corps.
Merideth and Scoggin will assist the firm's criminal defense, family law and estate administration attorneys in legal research and the drafting of memos and orders, enhancing legal services for clients.