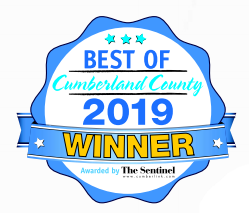 We have been cited as the best that Cumberland County has to offer and it is as humbling as it is satisfying.
The honor reminds us that our clients, while in the middle of quite possibly the most difficult period in their lives, take time to consider how we support them, guide them and commit ourselves to their cases.
The importance of our commitment to community cannot be understated.
We are grateful to have a team of highly-skilled and collaborative attorneys and staff. But we owe our success to the clients who consider their options and choose us to legally represent them.