Abom & Kutulakis has been named Cumberland County's Best Law Firm in 2022, and firm co-founder John A. "Jay" Abom has been named Best Lawyer. The accolades come following voting by the public in the annual Best of Cumberland County contest. It is the firm's fourth consecutive appearance on the Best Of list compiled by The Sentinel newspaper.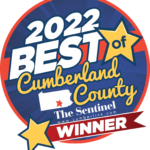 We are grateful for the acknowledgment of our efforts to provide Cumberland County with legal services in the areas of Criminal Defense, Investigations, Family Law, Children & Youth, and Estate Administration. The skilled attorneys and experienced support staff at Abom & Kutulakis are dedicated to achieving the best possible outcome for our clients.
Best Lawyer winner Attorney Abom is a skilled litigator defending those charged with crimes in state and federal court and is an advisor to clients in matters of wills and estate administration. He is a death penalty-certified attorney who has succeeded in keeping clients off death row.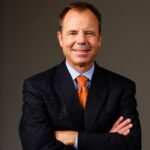 A former Cumberland County Assistant District Attorney, he prosecuted serious felonies, conducted grand jury investigations, assisted law enforcement with crime scenes, supervised the ARD program, and worked closely with lay and expert witnesses.
He was recognized as the 2020 Cumberland County Bar Association's Distinguished Member Award. He has been designated a Pennsylvania Super Lawyer yearly since 2011 and is a National Board of Trial Advocacy-Certified Criminal Trial Advocate. Jay also serves as a Hearing Officer for the Pennsylvania Game Commission.
Jay is a graduate of Brown University and The Dickinson School of Law. He lives in Carlisle and is the solicitor for the Downtown Carlisle Association, a member of Carlisle's Historical and Architectural Review Board, a member of the Cumberland County Historical Society, a coach for the Cumberland Valley Rugby Club and former longtime volunteer with Cumberland Valley School District's Eagle Foundation.